My last 2 posts I explained that I had moved to Japan & was really loving my 1GBps UP & DOWN fibre internet connection.
Who doesn't enjoy wasting time in Minecraft!  So I created a Free Public Minecraft Server for ever one to use on my kick ass server sitting here at home.
Super easy to connect & start using just add the server in the multiplayer screen.
Server Name: Sammit.net Minecraft Server
Server Address: minecraft.sammit.net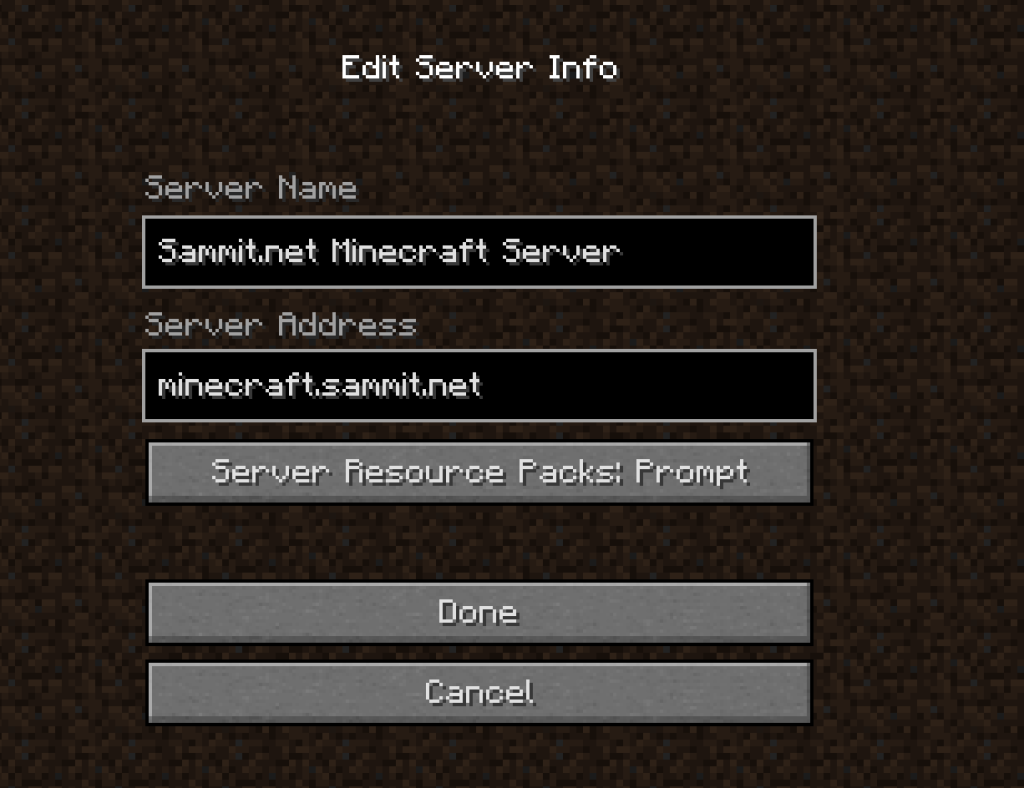 I set the user limit to 299 so plenty of people can join & go crazy!
If you have any requests, want me to change any settings or there are server problems just leave a comment here or shoot me a message on Facebook
Have fun guys & play nice 🙂