Installing CentOS 7 or any variant of Linux as a virtual machine with HyperV is really simple!
[choose your download mirror here]
Now while that's downloading lets setup the VM aka. Virtual Machine [there ya go I just taught you a techy abbreviation]
Setup your VM just like any other normal VM if you are using HyperV 2012 make sure you select Generation 1 for the type of VM.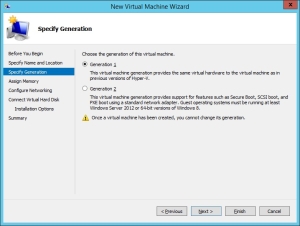 Setup your VM with what resorces you want to give it. for example I gave mine 2GB of RAM & a 120GB VHD.
Don't forget to give the VM network access – You will need this for updating YUM & installing repos etc…
Now you want to edit the VM & give it more then 1 virtual processor. I gave mine 4 & at the same time attached the ISO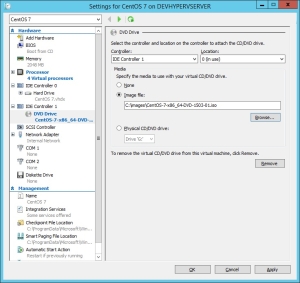 Now we are ready to boot up & install CentOS 7
Select your language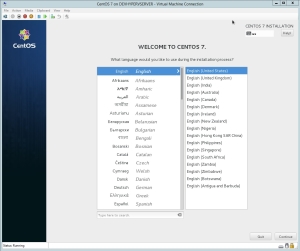 Setup your CentOS install. [Make sure you enable the network adaptor]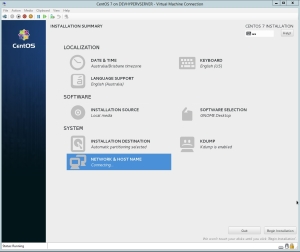 Now the installation will start. on the install screen set the ROOT Password.
Once the installation is completed you will have a fully functioning CentOS installation of your choice.
Now wasn't that easy!